Discover a better solution to your healthcare retention and recruiting needs.
The right resources and support to help you run more efficiently.
Firstat is a recruiting firm that works exclusively in the Healthcare industry. We provide our clients with creative, cost effective solutions to find top talent and fill key clinical, administrative and executive positions.
Since our start in 1997, we have consistently met the needs of our clients. We are one of only two firms that have been awarded the Ohio Hospital Association's OHA Solutions Distinguished Service Award.
What You Can Expect From Us: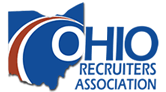 We are a member in good standing with the
Ohio Recruiters Association.